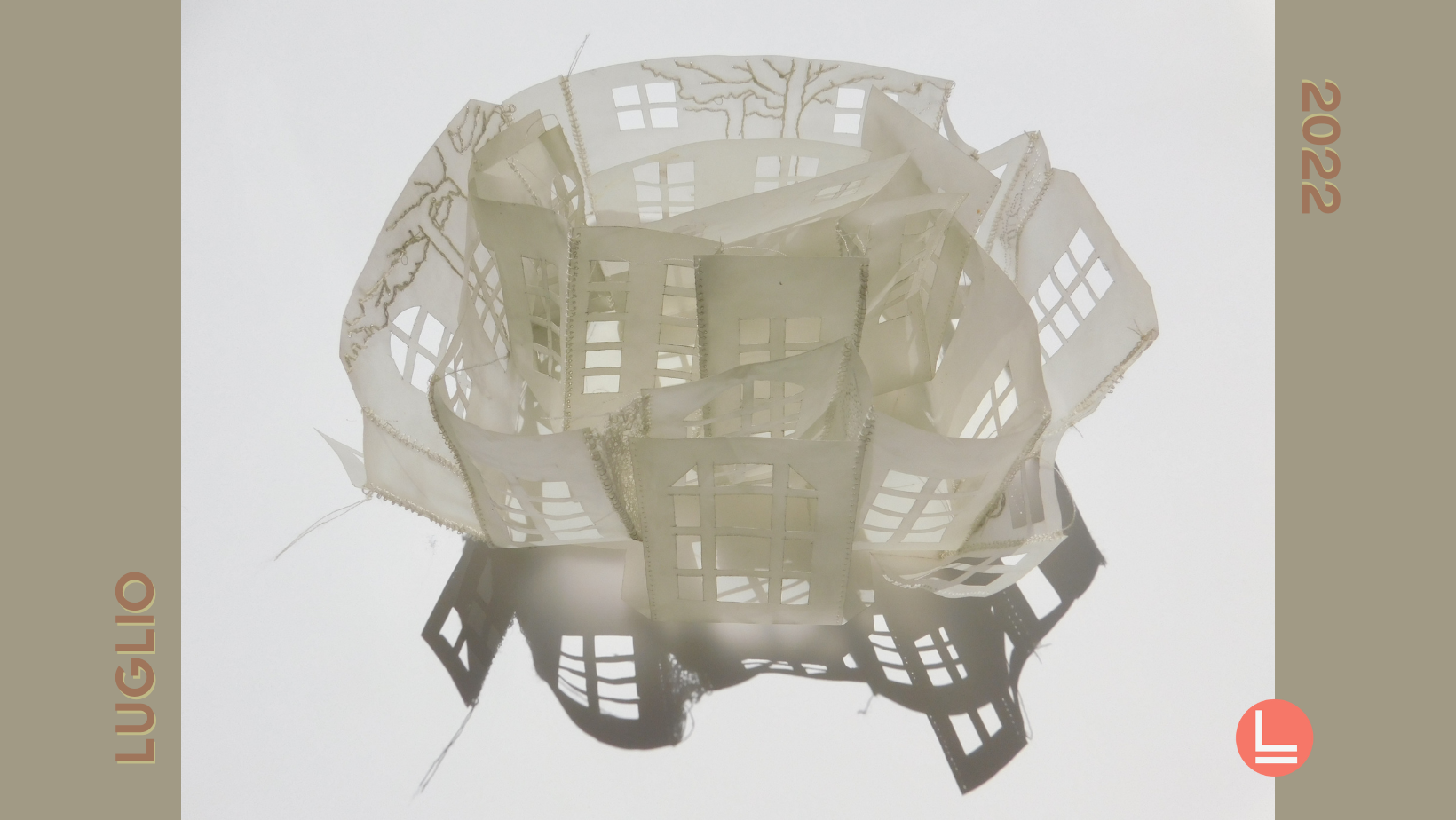 With summer round the corner, we are happy to introduce you to a great news in the Lunàdigas world!
We open the doors to prendo pArte, a new space of testimonies and sharing dedicated entirely to the world of art and the artists.
No longer only faces and voices: Lunàdigas opens its doors to exhibitions, to show ourselves, to the works that rewrite, rethink, put into play and remix narratives and visions about motherhood and non-motherhood, works which play with the social constructs of femininity (but also of masculinity), which lay bare the idiosyncrasies generated by a world that still wants to impose its models built on the basis of gender, which have little to do with the individual and multifaceted essence of each of us.
"Prendo pArte", in the first person singular, because this wants to be at the same time both a call to arms – to the arts! – and a way to untie the wires of our personal stories and reattach them to a universal and choral dimension. A virtual exhibition space to free our hands, our creativity, our ideas, to reaffirm our existence through beauty, pain, wonder, fatigue, amazement, through that particular shock of the soul that only artistic expression can give.
We inaugurate this new course with Paola Valenzano, an artist we had the opportunity to meet during the screening of the film Lunàdigas, or women without children in her studio "L'Arte perfetta" in Rome. It was love at first sight, a mutual fascination, a dialogue still open that led us to think that this new exhibition space was truly needed.
The urge.
Paola's works deconstruct the traditional concept of the family, rummaging through its asphyxiating ties, within the topos of the holy martyred mothers offered as a sacrifice and of the fathers also trapped in confining roles, in the ancestral guilt of those who do not respond to social expectations, in the emotional blackmail of those who live for their children and who don't let their children live. But love is also at the heart of Paola's works.
The real love, the one essential to understand that so much of what we have received as a token from our families, is part of a centuries-old tradition that we now feel the duty to tear down, but that we can still understand, forgive, reconnect harmoniously to the complex framework of our identity, in order to embroider new patterns and trace new paths.
"This exhibition draws on works ranging from 2005 to 2022 and from my intimist period, – Paola explains – randomly and cyclically recapturing some personal and family themes and some long-lost works, which I recently reworked with a new awareness and motivation.
The House, as a family of origin, can be a place of caring and nourishing but also a place home to the most insidious conditioning, internalized by osmosis. It is the place where, commonly, desire or the rejection of the family is cultivated.
A place – more than anything else – surrounded by denial and public narration on the Good Mother and the Good Father, which we then find, transferred, on a broader and collective level, into the image of the Motherland and the Good State, which often requires inhuman sacrifices and, sometimes, real human sacrifices.
But this place is also the training ground par excellence of our humanity and can be crossed with the firm will to see and to understand, that is to take it WITH you. Only afterwards you can stop judging and and you can let go of everything that has been.
At that point the transformation will have taken place, the same one that takes place in childhood's fairy tales.
The wire that once tied, it now joins
The past has been hard but now the house is gentler.
The nest-house has blossomed."
"Prendo pArte" starts from this.
Thanks to Paola Valenzano, who we present in our Stories section, for having opened this new path together with Lunàdigas,
A great news also for the Live Archive, enriched this month by the full testimony of Lea Melandri, teacher, essayist and activist of the Italian women's movement.
We met her in 2012 in the setting of her home in Carloforte, and her words are a hymn to self-determination. Lea recounts in fragments her path of self-definition, from childhood to feminism, from reading and editing Sibilla Aleramo to psychoanalysis and the practice of experiential writing around the key themes of her thinking: the dream of love, the mother-son relationship, body-mind dualism, singleness.
📢 The cover of this month, made from the work La casa è fiorita by Paola Valenzano (dimensions: cm 18 x 8 x 18 technique and materials: glossy paper and cotton thread embroidery), inaugurates the new space "Prendo pArte." We invite you to follow the developments, and we will be pleased to receive comments, suggestions and new ideas!
🎨 If you are an artist, whether professionally or because you are passionate about it, and you are inspired by the world of Lunàdigas, please feel free to send us your graphic design for the next themed cover.
We will select 12 among them which will become part of the next Lunàdigas calendar 2023!